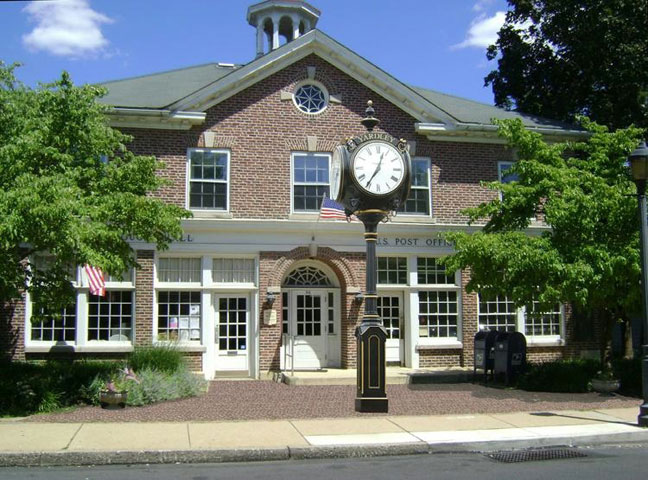 Operations Administrator and Open-Records Officer: Carolyn Brennan
Office Hours: 9am – 1pm, Monday – Friday
Email: YardleyBoroughSewerAuthority@comcast.net
Administrative Assistant: Cheryl Lowe Cler
Office Hours: 12 noon – 4pm, Monday – Friday
Email: Cheryl.Lowe.YBSA@comcast.net
Consulting Engineer: Gilmore & Associates, Inc.
215-345-4330
Solicitor: Robert L. Brant & Associates
610-489-9199
2018 HOLIDAY SCHEDULE
The office will be closed on the following dates:
Monday, January 1 New Year's Day
Monday, January 15 Martin Luther King Day
Monday, February 19 Presidents' Day
Friday, March 30 Good Friday
Monday, May 28 Memorial Day
Wednesday, July 4 Independence Day
Monday, September 3 Labor Day
Monday, October 8 Columbus Day
Monday, November 12 Veterans Day (observed)
Thursday, November 22 Thanksgiving Day
Friday, November 23 Day After Thanksgiving
Monday, December 24 Christmas Eve
Tuesday, December 25 Christmas Day
Wednesday, December 26 Day After Christmas
******************************************************************************************************
September 5, 2017
Dear Customer:
This notice is to make our customers aware of long-term wastewater treatment facility upgrades currently being considered by the YBSA and our neighboring Sewer Authorities, with whom we share wastewater services. The Morrisville Municipal Authority (MMA) provides wastewater treatment services to both Yardley and Lower Makefield Township (and a small section of Falls Township) at their treatment facility in Morrisville Borough, serving approximately 40,000 residents. Yardley's current share of the facility's capacity is approximately 12.6% and we are also responsible for the same portion of any capital improvement costs.
The Department of Environmental Protection (DEP) requires that MMA act to ensure its facilities meet regulatory standards. The three authorities are currently discussing feasibility studies that are being completed, and have begun meeting regularly to discuss options for continued wastewater treatment which meets the increasingly stringent standards. The options being discussed, which mainly revolve around either upgrading the current aging Morrisville facility, or building a new facility at a different site. The plans could include bringing new customers on board in order to defray some of the costs. Government grants are also being sought to help fund the capital repairs.
In order to be transparent, we are providing this message to let you know that we are working on this issue, and that any option will likely include additional costs to our customers. We are at the early stages of discussion and no decisions have been made at this time. YBSA will continue to work diligently to provide the best service at the lowest possible cost.
Respectfully,
YBSA Board